Save the Date!
Hostelling International Chicago will be hosting its annual Peace Conference:
Saturday, October 27th from 8am-7pm and Sunday, October 28th, 9am-6pm.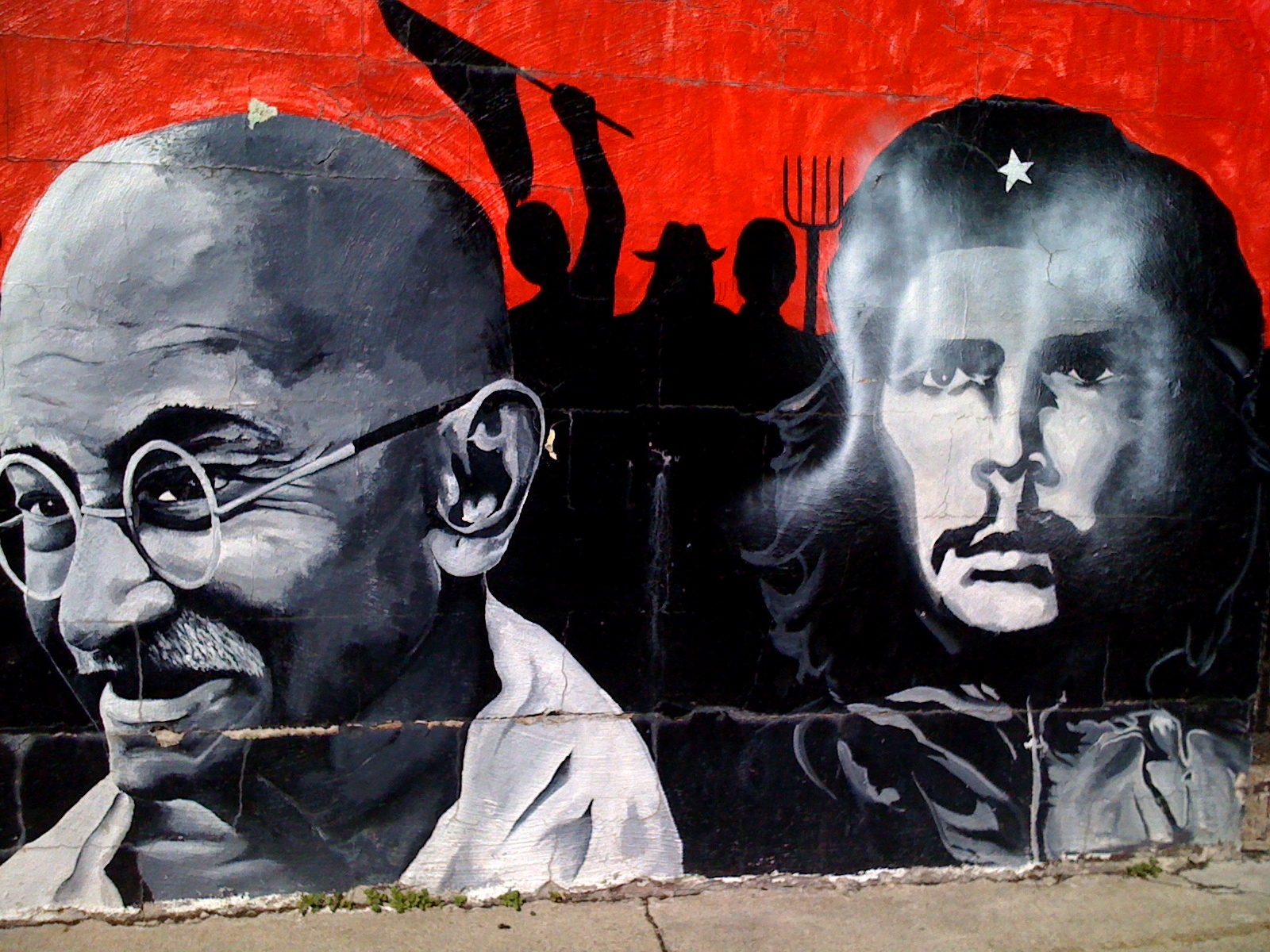 In the past, Hostelling International-USA has hosted Peace Conferences bringing together diverse groups in their city's communities.
This year, b
oth Hostelling International-San Diego and Hostelling International-Washington, DC have successfully brought together community members to promote the idea of peace and to empower young adults to make a positive impact on their local and global communities alike.
Each highlighted
a certain theme, yet the goal remained the same—to work toward a more peaceful world.
HI-San Diego's conference took place in April and focused on creating peace by addressing systems of oppression, a
nd in September, HI-DC's conference encouraged its attendees to fight for human rights.
Each conference featured international cuisine, keynote speeches and panel discussions, as well as other exciting activities!
Similarly, HI-Chicago's two day conference
was created with the intent to promote peace by thinking innovatively, pushing traditional boundaries, and participating actively in our communities. At the conference you will have the opportunity to do all three and
more
by attending
round-table
discussions and workshops with diverse local experts and community leaders.
That's not all! Here are some more great activities at a glance:
cultivate inner peace with a certified yoga instructor

visit a local art gallery

attend the Peace on Earth Film Festival film and discussion segment

enjoy an interactive, multicultural music and dance showcase presented by Old Town School of Folk Music

and, of course, networking!
Workshop topics will include peace through travel, sustainable agriculture, gun violence in Chicago, women's empowerment and peace; art and social justice; Israeli-Palestinian peace; and innovative international connections.
The keynote presentation is by disruptive thinker
Dr. Norman G. Finkelstein: What Gandhi Said.
Dr. Finkelstein received his doctorate in 1988 from the Department of Politics at Princeton University.
For many years, he taught political theory and the Israel-Palestine conflict, and is a sharp critic of American-Israeli relations.
You may know him as the professor who was denied tenure at DePaul for his controversial research, and whose students conducted a sit-in and hunger strike following the university's decision.
Also,

Sunday,
October 28, from 2:00 p.m. until 5:30 p.m
will begin the t
he mini film festival presented by

Peace on Earth Film Festival

!
Living for 32 (USA/2010 -- 40 min) - Short Doc. Director: Kevin Breslin. Theme: Gun Control and the struggle for survival and understanding. The inspirational story of Colin Goddard, a survivor of the tragic Virginia Tech campus shooting massacre, April 16, 2007. In Living for 32, Colin shares an intimate account of the terror he and his classmates endured and the courageous journey of renewal and hope he chose to pursue.
PAPIROFLEXIA (USA/ 2007 -- 3 min) – Animation. 2008 POEFF Winner - Best Animation. Director: Joaquin Baldwin. Theme: Transforming the world, is a metamorphosis of the self. Winner of numerous film festival awards, Papiroflexia (Spanish for "Origami") is the animated tale of Fred, a skillful paper folder who could shape the world with his hands.
Angela's Garden (USA/2011 -- 16 min) - Short Doc (Student). Director(s): Chris Bentley, Kristofor Husted & Matthew O'Connor. Theme: transformation of a neighborhood through gardening (Chicago). Angela Taylor turns to her community garden on Chicago's west side to help deal with the loss of her father, fight drug dealing and crime in her neighborhood, and foster a sense of pride on her block.
FRIDAY (UK/ 2011 -- 17 min) -- Short Narrative. Director: Sebastian Rice-Edwards. Theme: Revenge cannot mend a broken heart. The story of a teenager struggling to come to terms with the death of his mother on the one-year anniversary of the tragic event that took her life.
Faith in Common (US / 2010 -- 29 min) - Short Narrative/Comedy. 2012 POEFF Student Voices for Peace Award (grades 6 - 8) Most Inspiring Story. Director: Andrew Newell. Theme: Let the children lead you to compassion, understanding and tolerance. Agnes Goins she is worried for her son's spiritual well-being because his father, David, isn't much of a believer. This worry comes to the surface when an Iranian Muslim family, the Alizadehs, move in next door. The Goins want nothing to do with their new Muslim neighbors. Mr. Alizadeh responds in kind to his Christian neighbors. Only Matthew and his counterpart in the Alizadeh family, Anisa, seem to find a connection.
Things to know:
Once you register, you are registered for all activities for both days.

There will be workshops on both Saturday and Sunday mornings, followed by interactive activities.

General Admission is

$15.00

Students,

$10.00

STUDENTS! You must present valid, current student ID upon arrival
Here is a detailed schedule of events:
Ticket Sales end October 27th—Space is limited!
Secure your ticket today by registering here. See you there!
(For more information or any questions about the conference, contact HI-Chicago Community Liaison
Sharday El-Assar at activities.chicago@hiusa.org or 312-583-2227.)